Shopping Cart
Your Cart is Empty
There was an error with PayPal
Click here to try again
Thank you for your business!
You should be receiving an order confirmation from Paypal shortly.
Exit Shopping Cart
I used to grow beds of beautiful perenniels and flowers everywhere. There were flowers in baskets, pots, and around a half acre of perenniels. My children were little and I spent my afternoons outside with them. The landscaping around the house was perfect. Everything just perfect. There was not a weed in sight. The we decided we wanted to move from those lovely 3 1/2 acres to a real farm.
I started with the lovely landscaping but only one large perenniel bed. I was being rational. We were going to have a bit more work on this property and the chickens wandering about were not as flower friendly.
Then my beautiful yard became a farm...it took over. I now have garlic in the perenniel beds and landscaping. Spinach planted behind the shrubs. 
I just noticed these poor peonies.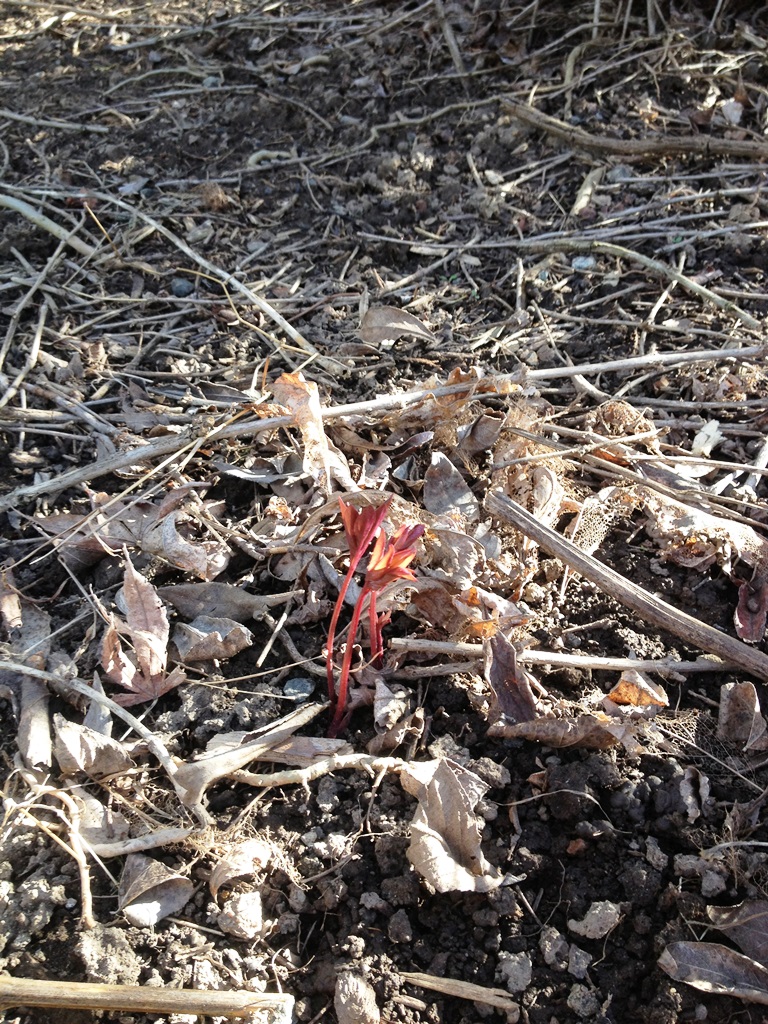 The magnolia and spirea to the south of them are overshadowing them....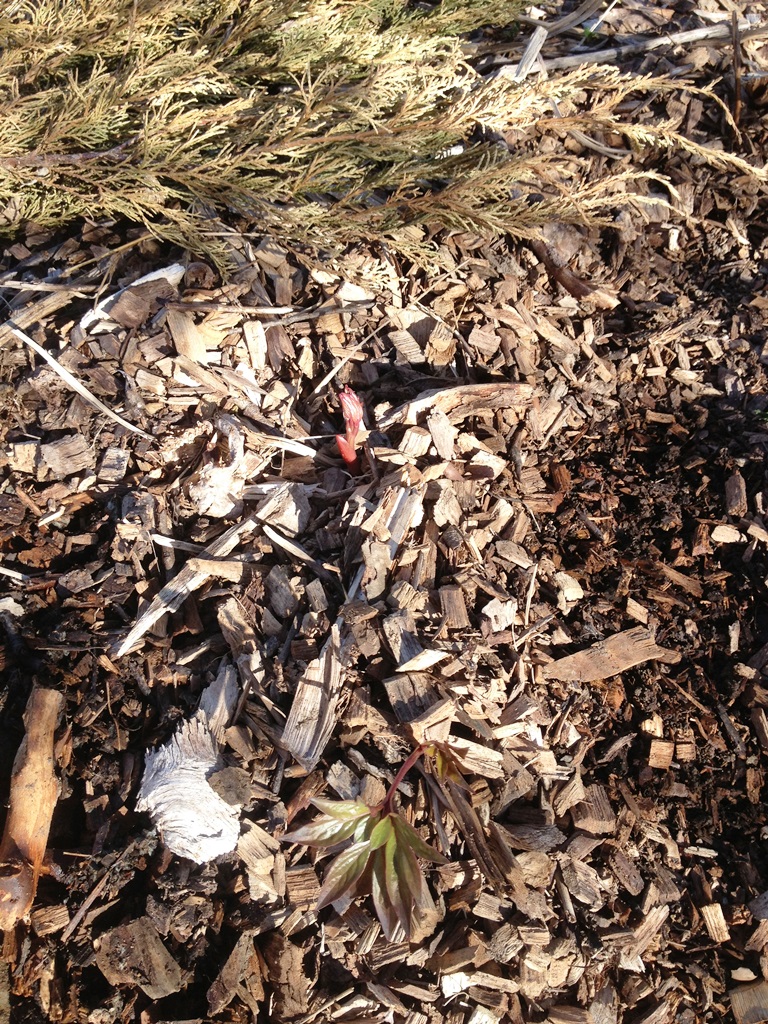 No sunshine for the poor things.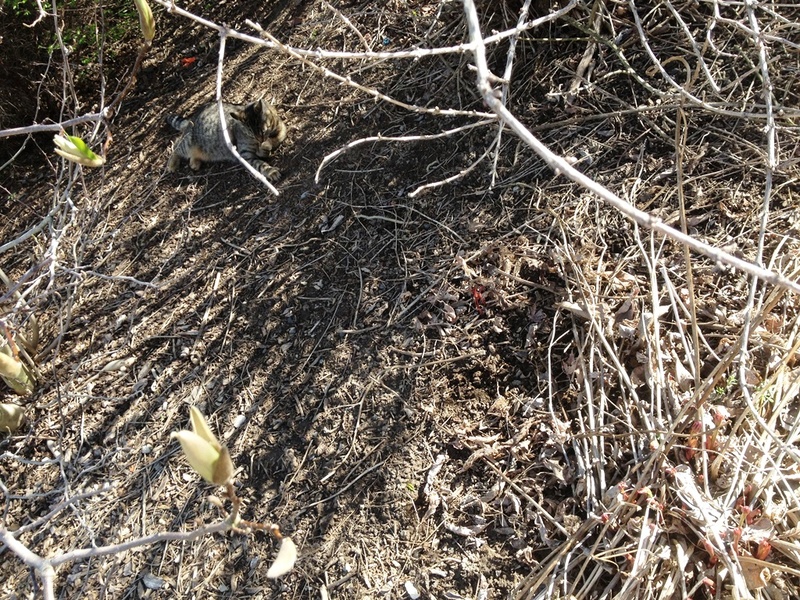 There is a tiny one in this photo too...
So I stop. I guess I won't be weeding the asparagus. I grabbed my spade, found a new spot and cleared it out. A nice south facing slope just off the kitchen porch too. I love peonies and these are gorgeous doubles in shades of white and pinks. They will be much happier here and so will I. I am not exactly kind to these things but for some reason they survive and thrive...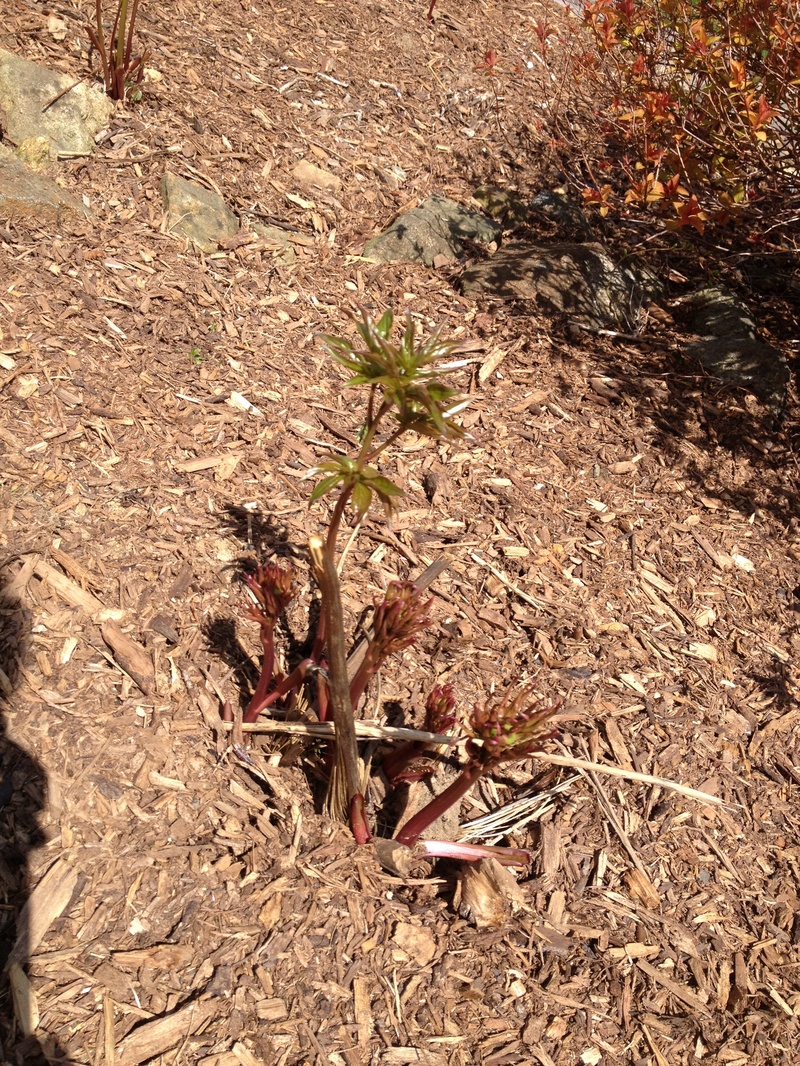 In one short week they are so much happier. I look forward to seeing the blooms in a few weeks...
Categories: Gardening, Muddy Stuff
/