Shopping Cart
Your Cart is Empty
There was an error with PayPal
Click here to try again
Thank you for your business!
You should be receiving an order confirmation from Paypal shortly.
Exit Shopping Cart
We only have about 250 feet of asparagus beds. I say only because it is not enough.We should have 3 times that much.. or so I think. That is, until I have to do the weeding and mulching and fertilizing.
It was that time of year. John had already mowed down the dead foliage and it was my turn to get in there and get it cleaned up.
The problem is that it is a perenniel plant and as such it needs weeding and mulching every year. More than once if you can.
All it takes is a hand trowel and a bucket to collect the weeds and me with gloves on. Not too fancy and very low tech. I use mats in between the rows to help keep the weeding to a minimum...16 hours.
So I weeded and mulched...I hope the chickens don't start pecking around in there because they will make a mess out of my nice neat mulched beds...
About Asparagus:
Aparagus is a perenniel plant. If you choose to grow it, it will take about 2 or 3 years before you really get any to speak of. You will need to plan on a sunny location and prepare the bed. You will need about 2 foot wide rows for the plants to grow in. The plants will also get pretty tall and in our case they tend to flop over and all around... Plan carefully because you cannot really move it once it is in.
In the spring you plant this giant spider shaped crown with roots in a wide trench and cover it with soil. Water well and it will grow. A bit of a good fertilizer wouldn't hurt. And MULCH. Don't forget the mulch. There will be weeds.
The spears are the shoots that come out of the ground...Keep in mind that these shoots will turn into these huge feathery fernlike fronds that are pretty attractive. The plant has to have enough of these branches to generate energy to store in the roots for the next spring to grow more shoots to eat...so you have to let some go. You cannot keep picking it until there are no more spears...the first year pick none, the second year pick a few...the third year you can pick more.
Online Resources...
There are many places to order asparagus roots from. You should order an all male variety with the name Jersey in it. The male plants produce the most spears...
Help with planting and growing:
www.organicgardening.com/learn-and-grow/asparagus-growing-guide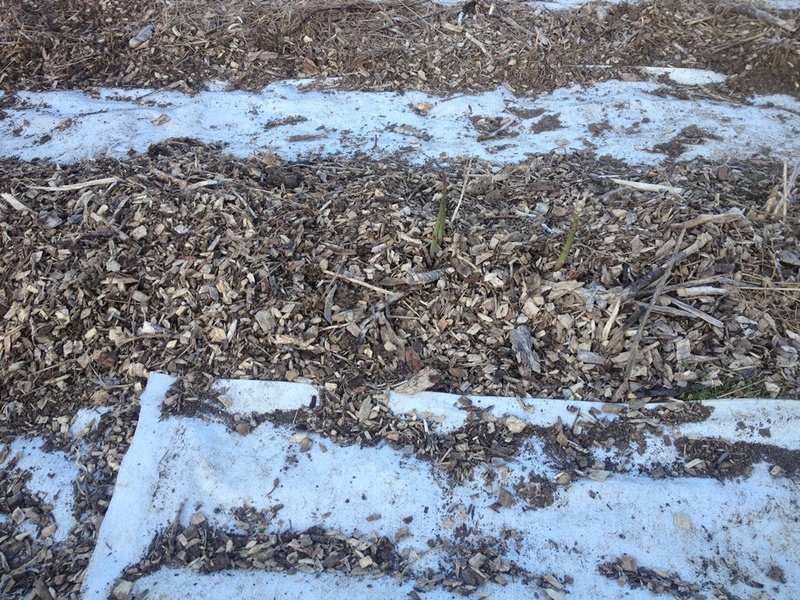 This spring has been really slow at getting started. From January to now, the daily temperatures are about ten degress below normal. Not crazy cold, but too cold. That may not seem like much to most people but to me it's everything. The calendar for growing things is way off. It is slow. The soil is just a bit too cold for the vegetables to get going. I should have lettuce by now but it's hibernating and so is just about everything. 
The pasture grass is green but not growing like it should. My apple trees are just holding those flower buds tightly closed for a couple of weeks now. The asparagus has only sent up a few shoots. The soil is too cold this year for April to happen. Vegetables didn't sprout. Then two days ago....they showed up.
The barn swallows had been missing. They usually arrive around April Fools and set up their nests on my porches. The weather was too cold for them to come home in April. No bugs to eat. 
It was a subtle thing to notice. It wasn't as obvious as the spinach that has been holding with just 6 leaves for four weeks. The broccoli raab (which likes the chill in the air) never grew either. No lettuce, no barn swallows... until this week
Those barn swallows make me crazy all spring and into the summer. For a few years we had continuously knocked the nests down and waged war with them. It is like have squatters move in. They make a mess on my porches. EVERYWHERE. Finally we caved. They won. The condos are here to stay.
We have become good neighbors as it were. When John mows they follow him on the tractor swirling and swooping and eating the bugs as he goes...If I am out in the gardens they sweep by my face with inches to spare, grabbing mosqitos from the air.
 It will be May in another two days, so I guess I will just give up on having April. The swallows will lay their eggs and they will have nests of peeping babies to feed but they will be born the end of May. Just when the lettuce is ready...
/