Shopping Cart
Your Cart is Empty
There was an error with PayPal
Click here to try again
Thank you for your business!
You should be receiving an order confirmation from Paypal shortly.
Exit Shopping Cart
Welcome to my farmlife. This is a place to sit and chat, talk about what we do here and for you to ask questions or post opinions on all that is farm. So much to do so little time.
We have a calf. A fine handsome bull calf. Getting this fine handsome bull calf born was a bit of a challenge.
This was a special calf, and John has been waiting for it, rather impatiently. Maybelline was due on the 20th of July. John started sleeping out in the barn on the 15th. He wasn't really sleeping in the barn, but in the back of my Subaru, parked next to Maybelline's paddock. The funny part is that John sleeps so soundly, that I went out about three or four times a n...
Read Full Post »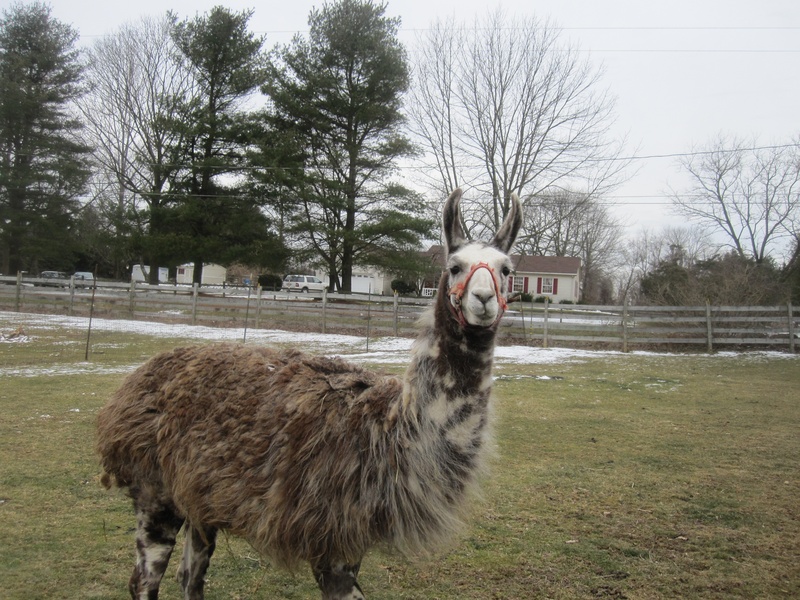 We are saddened to be sharing the news of Jak, the Llama's passing. Ironically, Jak, became the namesake of our farm.
Jak, our notoriously unfriendly llama, was a venerable 19 year old llama who diligently watched over our front paddocks. He would stalk over and watch people, and especially their dogs, come and go from the farmstand. ...
Read Full Post »
/